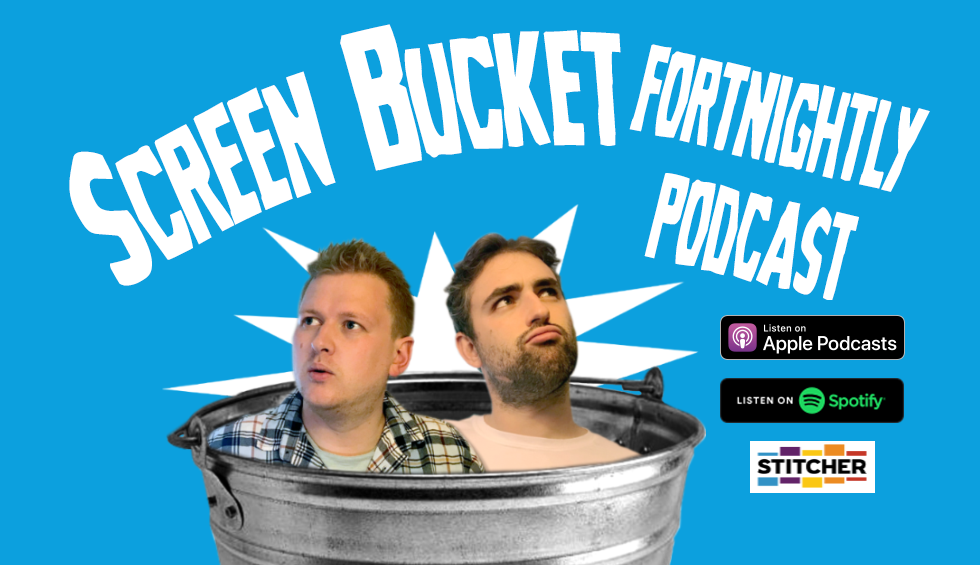 SCREEN BUCKET WITH ADAM & ROB
Become a Patron!
Screen Bucket is written and presented by Adam and Rob. Taking their love of film, television and the media and slamming it into a two hour fortnightly radio show, Adam and Rob present a journey of discovery into the world of popular culture. Full of whimsical chat, in-depth film discussions, reviews and the news in film and television, Screen Bucket tops it off insight into the world of independent filmmaking from the boys.
New episodes of Screen Bucket are released every other Monday, and are now available on PodBean, iTunes, Stitcher, Spotify and more!
Check out the latest episodes below!