Who Doesn't?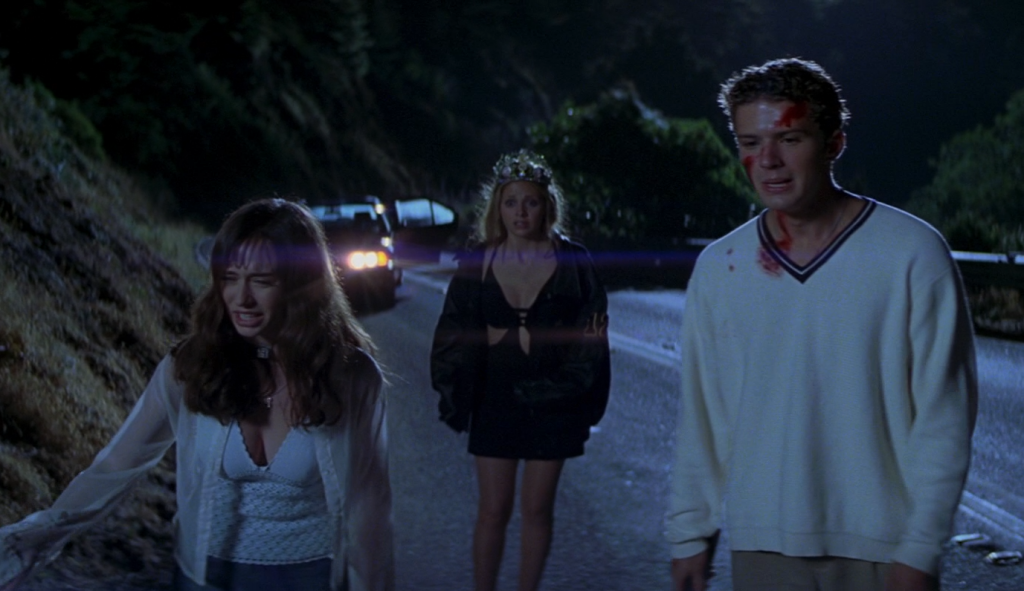 There are a handful of films that sum up the 90s for me and, weirdly, they all seem to be horror films. It's a thought that dawned on me during a recent house move when I found myself going through my music collection and spotted that virtually my entire library of 90s indie has, at some point, been featured in some sort of horror story.
Case in point – I Know What You Did Last Summer (1997). Featuring a soundtrack so good, the DVD box art lets me know how 'trendy' it is at least three times. Thanks, box art! Now I just have to buy this film! But hey, I can't let box art get me down. I've got a blog to write!
So What Happens?
From Kevin Williamson, the screenwriter that brought us Scream (1996), I Know What You Did Last Summer (1997) tells the story of four high school seniors, Julie James (Jennifer Love Hewitt), Ray Bronson (Freddie Prinze Jr), Helen Shivers (Sarah Michelle Gellar) and Barry Cox (Ryan Phillippe).
After a night's partying, the four drive home when a drunk Barry inadvertently causes Ray to knock down a pedestrian on the road. Afraid for their futures, Barry, Ray and Helen agree to hide the body of the victim in the ocean, while Julie watches on reluctantly. At the last minute, the injured man attacks Helen – and is thrown into the water by Barry.
One year later, a visibly traumatised Julie returns home from college and is given a note, saying only – I Know What You Did Last Summer!
The following day, Julie reconnects with Helen, Barry and – eventually, Ray – and the group begin to try and work out who left the note – and who could possibly know what happened that night. As tensions rise, a fish-hook wielding figure dressed in full waterproofs – what's known as a 'slicker' – begins to reveal itself to be stalking the group. What's more, it even seems to have a bad habit of murdering witnesses IN THE FACE.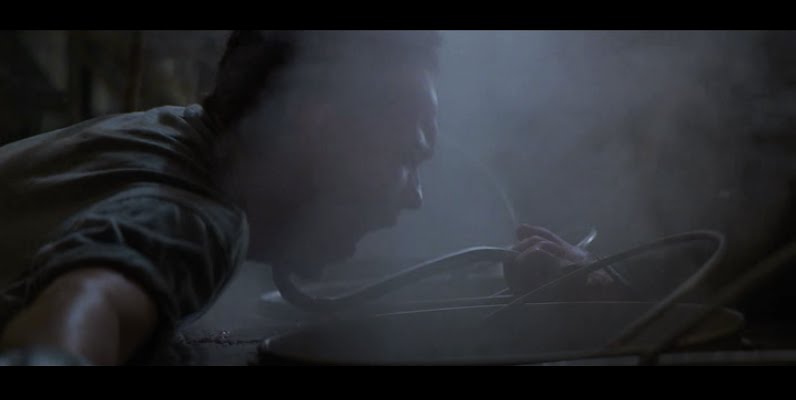 As the investigation continues, Barry and Helen each receive notes of their own. The sequence with Helen being stalked is, in particular, an unusually chilling one. A beauty pageant winner, Helen naturally looks after herself – and her hair. When she wakes up in her bed and begins to pull the hair from her head before seeing the word 'SOON' written in lipstick – boy, that ticks a few boxes on the horror checklist, alright!
The scene brings to mind a classic bit of urban legend – the threat of a killer in the shadows, to be revealed only when you wake up. Not only that, but the killer himself was inspired by the antagonist from the classic urban legend, "The Hook".
These references to genuine urban legends is, I believe, one of the most compelling features of this – and films like this. For all the 90s trash that feature in Kevin Williamson's films, for all the horny teenagers cooped up in a living room under cider-drenched blankets watching in the dead of night, the basic elements touch on genuine dread. The horror has sense of familiarity which makes lends some form of timelessness.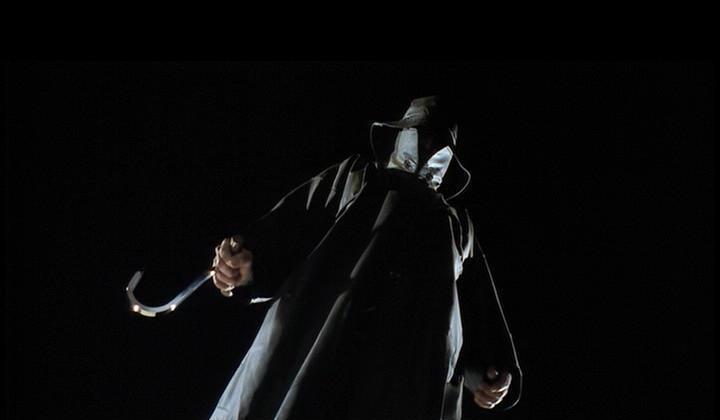 The music, too, swaps between orchestral dread to 90s indie-rock in a way that actually works.
I genuinely didn't expect to enjoy this film on watching it again, but it's actually a lot of fun. The performances from the principal cast are great, leaving the characters feeling unusually real. Jennifer Love Hewitt, in particular, feels much more like a person than she reasonably should in this role.
Don't get me wrong, it's trashy, pulpy nonsense, but there's nothing wrong with that. If nothing else, I Know What You Did Last Summer (1997) has the feel of a great date night movie. I also have a confession – part of my enjoyment came from remembering the jokes from the timeless Scary Movie (2000) – but maybe that's just me.
But wait, there's more!
As ever, when there is virtually nothing more to say on a topic, the best thing to do is turn towards Adult Swim for some inspiration. So here, for your viewing pleasure, is I Know What The Bratz Did Last Summer.
Yours, A P Tyler