Killing For Two
I set out this week to watch and review The Mummy (2017) this week. But, as I sat in the cinema watching the mindless drivel pump into my brain I just couldn't help but feel there isn't much to talk about. Since then, I've realised that people have honestly had a lot to say about the mind numbingly dull first entry into the supposed 'Dark Universe' – but I can't help but just give it a big old shrug. It wasn't bad, it certainly wasn't good. But when film is made as product, I just can't force myself to get invested.
So, then, I decided I should shift focus and talk about another film about a mummy, well, a soon-to-be one, anyway.
I first heard about Prevenge (2016) way back in October when I stumbled onto it on Twitter. I admit,  I didn't look too much into it until much later when I found my way to the trailer – and it blew me away. I'm pretty certain everybody who has ever watched British comedy – particularly sketch comedy – is already very familiar with Alice Lowe. She's just one of those actors you see everywhere – and for good reason.
Marking Alice Lowe's feature film directorial debut, Prevenge tells the story of a heavily pregnant Ruth (Alice Lowe) as she deals with the death of her boyfriend and the father of her child. Now, before I continue, I must make you aware that it is going to be very difficult to discuss this film without giving away spoilers – although to be quite honest, you know what you're getting coming into this film so I wouldn't worry too much.
You see, as it is revealed through news reports, flashbacks and dreamlike visions, we understand that Ruth's partner Matt (Marc Bessant) died due to a climbing accident, where his rope was cut by one of the group. Seeing them as responsible, Ruth embarks on a bloody rampage, tracking down and cutting the throats of each of the climbing team as she makes her way toward the final target – the climbing instructor himself.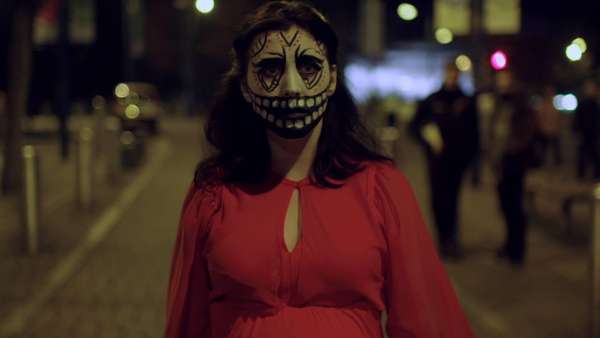 All seems fairly straightforward, but Prevenge goes one step further – you see, Ruth doesn't appear all that fussed about seeking revenge – she is spurred on by a voice. A voice from inside her womb. Yep, Ruth's unborn baby is spurring her on to kill – and boy does that kid not let up. As Ruth herself puts it:
"Kids these days are really spoilt… it's like 'Mummy, I want a Playstation, Mummy, I want you to kill that man.'"
Bone dry and darker than coal, the comedy in this film hits every note perfectly. Between moments of savage violence, we are treated to Ruth's musings over pregnancy and the people she has met along the way. People, incidentally, who you are bound to recognise. It's quite the who's-who of comedy actors – including the Fonejacker himself, Kayvan Novak, Mike Wozniak, Kate Dickie, Dan Skinner and several more.
For fans of classical horror, Prevenge strikes a few familiar chords. You'll certainly see shades of the American exploitation horror genre of the 70s, particularly the likes of The Witch Who Came From The Sea (1976) or even I Spit On Your Grave (1978) – or even as directly referenced in the film itself, Crime Without Passion (1934).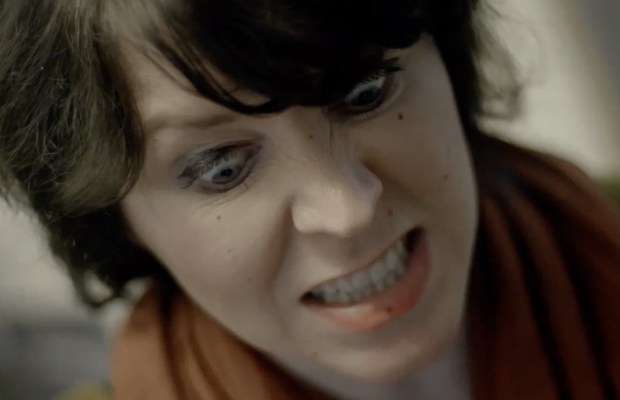 But above all that, Prevenge appears to be a passion project for all the right reasons. Originally conceived while Alice Lowe was heavily pregnant and unable to find work, the seeds of real life experience certainly shine through. The characters, while fleeting, feel extremely true to life and it is absolutely possible to admit that you've probably met a few of them yourself – even if you don't feel all that good about it.
The truly amazing thing is that the film was only shot in 11 days – which as someone who has dabbled in filmmaking themselves, is just quite insane. A huge achievement and definitely worth watching – should Alice Lowe decide to take up filmmaking as a full time career I think we will see great things from her.
I've been a bit vague, I know, but this is a film you just need to watch to understand.
Buy it. Buy it now.
Yours, A P Tyler