Released on Netflix in 2019, The Irishman is the latest epic work by acclaimed filmmaker Martin Scorsese. Adapted by Steven Zaillian from the novel, "I Heard You Paint Houses" by Charles Brandt, The Irishman introduces us to Frank Sheeran, an elderly man played by Robert De Niro, as he recounts his days working for the mob in downtown Philadelphia.
Soon enough, we're whisked away to the 1950s where we find an impressively de-aged De Niro portraying the younger Frank as a delivery driver, skimming off his cargo for a profit for a local gangster when he's introduced to Russell Bufalino, played by the wonderful Joe Pesci. Frank is introduced to mob boss after mob boss and yada yadda.. blah blah blah.. oh my. God.
Martin Scorsese, in the words of King Missile, makes the best films. In the Irishman, he has told an epic tale spanning several decades, introducing dozens of characters and showing, as Frank sees it, the complexity and agony of living through it and looking back at the choices he made as he murders, beats, threatens and negotiates his way through the dark and seedy underworld. Wonderful.
But Jesus, WHY DOES IT HAVE TO BE SO LONG?
It looks beautiful. It's told well. It's directed amazingly. The actors – wonderful. Perfect. Christ Almighty, is there anything else left to say?
Oh yeah. It's boring. Sorry, let me repeat that. It's BORING. Around about an hour and a half in, I started to feel… distracted. The Irishman is a love letter to the mob films of Scorsese's past. And it's fine. It just isn't for me. So before I drone on for another 30 minutes as you gradually tire and sob, and ache, and wish for the end, allow me to whisk you away to..
Adam's Film Reviews. What Did Jack Do? 2017.
Just released on Netflix, What Did Jack Do? is a 17 minute short film written, directed, edited and STARRING the mad director himself, David Lynch.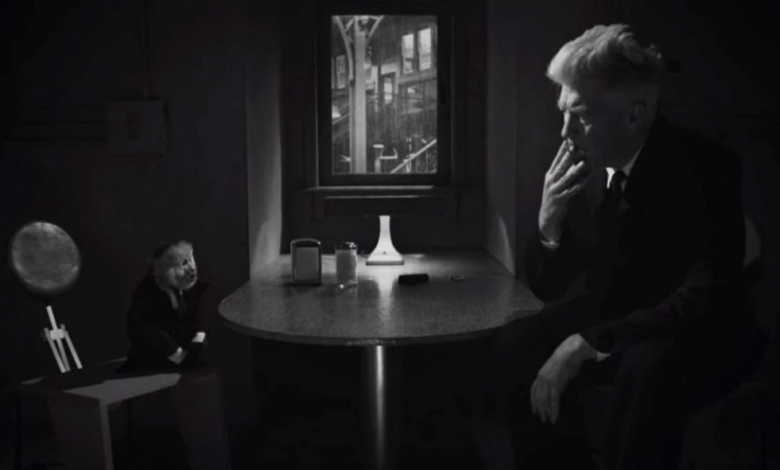 In this short, David Lunch plays The Detective. His purpose? To interview a talking monkey who is suspected of murder. The pair verbally duel for the length of the short, using common phrases, catchphrases and tongue twisters to argue their point as Jack, the monkey, protests his innocent and ignorance of the chicken he is said to love – before breaking out into SONG about his love.
I laughed virtually the whole way through. David Lynch's Twin Peaks are showing visibly here, with more than a dash of Eraserhead. As one reviewer put it on Rotten Tomatoes, What Did Jack Do? is weird as hell, and I can't get enough of it.
Pull it up on Netflix and engorge yourself in the madness. It's wonderful.
And, more importantly, it's SHORT.