It's Hard To Dance With A Devil On Your Back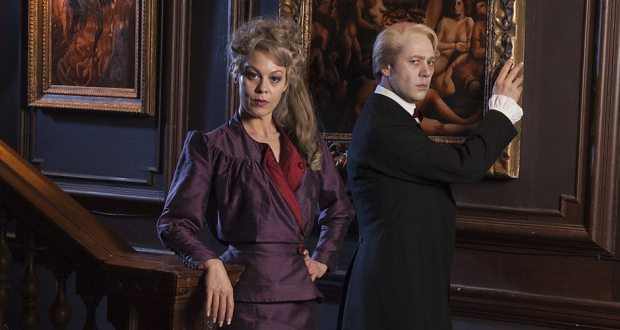 Okay, so setting out to review a feature film each and every day for the month of October isn't really that easy when you work a job and a half and have to travel across Plymouth – the city where traffic went to die – twice a day.
I genuinely haven't ever lived anywhere quite as anti-car as Devon's Ocean City. If it's not roadworks cutting off huge swathes of residential areas, it's horrific accidents claiming dozens of lives each and every month. You can see it coming, too. Speeding drivers who apparently have never heard of indicating weave their way through commuting traffic like a greased teen dodging soap.
But hey! When time is short, why waste any more banging on about the traffic? Jesus Christ, it's like chatting with a pensioner at a bus stop. We've got reviews to write!
Horror storytelling isn't in any way limited to the cinema, indeed radio plays, theatre and television are all more than welcome here. Television, in particular, has proved to be one of the best formats for horror stories – the shorter running time lending itself to the more shocking and dramatic format of 'short film'.
This has led to some incredible shows such as American Horror Story finding an audience, but, for now, I'm going to be looking a little closer to home.
From Steve Pemberton and Reece Shearsmith, the writers and performers of the peerless League Of Gentlemen (BBC) and Psychoville (BBC), comes Inside No. 9 (BBC), an anthology series that tells a unique story each week, connected only by the fact that the story is taking place inside number 9. Get it?
So far there have been two series aired, with a third series reported to be on its way. Each tale is a dark, twisted comedy in itself. I can name three episodes I would consider suitable for a Halloween spook-a-thon, but the best of the bunch is from series 1, episode 6. The Harrowing.
What happens?
A schoolgirl approaches a large house on a typical English street, her mobile cuts out as she approaches but she is welcomed inside. Her name is Katy Hepworth (Aimee-Ffion Edwards), and she has been hired by homeowners Tabitha (Helen McCrory) and Hector (Reece Shearsmith) to housesit for the evening while they attend an event out of town.
Dressed like extras from a hammer-horror, Hector and Tabitha walk the line between friendly and deeply creepy, lamp-shaded by Hector's wonderful introduction:
"How do you do? [Katy notices Hector's long fingernails] Oh – I play guitar, Ms Hepworth, I am not a vampire… if that's what you're thinking…"
They explain that their disabled brother, Andras, lies in bed upstairs but that he won't cause a problem. He has a bell by his bed should he need something, but he won't ring it. He's never rung it. But he has heard all about Katy visiting tonight.
As Hector and Tabitha leave, Katy begins to explore the old, chilly house. She is joined by her goth friend Shell (Poppy Rush) who enters, asking who would live somewhere like this, The Munsters?
Things begin to take a dark turn when Shell sends a stairlift to the second floor, only for it to whirr to life and begin its descent to the ground floor. Joined by the ringing of a bell…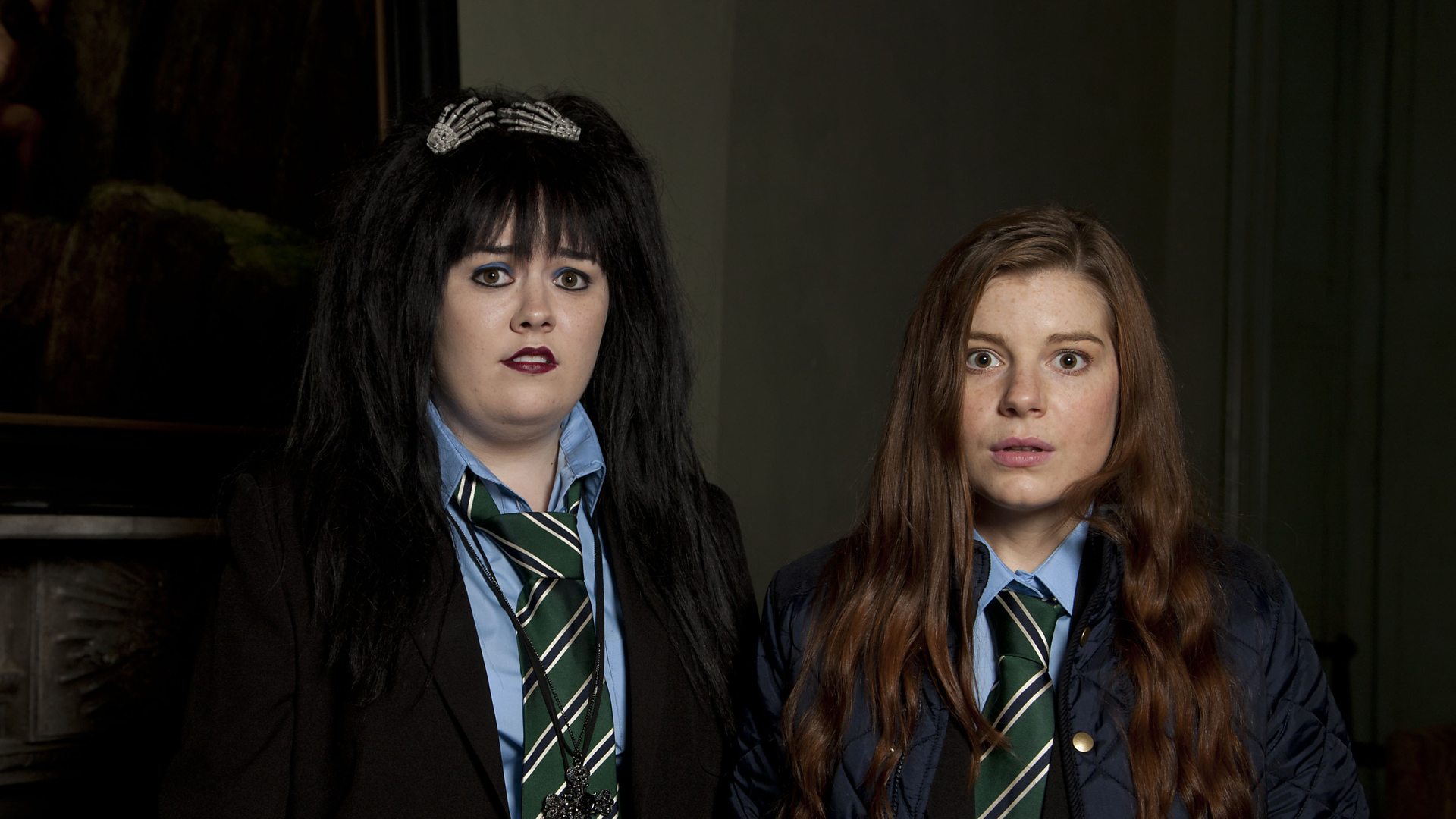 The dark synthesiser soundtrack that follows is enough to send a chill down your spine. It is truly something magical.
I really, genuinely, love this series. The Harrowing manages to end the show's run on a high, with quirky humour blending neatly with the gothic horror setting and story. Aimee-Ffion Edwards completely nails the innocent schoolgirl role, allowing an audience to really feel for her as the story reaches its ultimate, terrifying, climax.
Speaking of, as with my other reviews, I will do my best not to spoil anything, but the final 10 minutes is truly a masterclass in horror. The first time I watched this episode, I must have had my hand over my eyes for most of it. In particular, the final shot of the series will stick with you.
Boy, will it stick with you.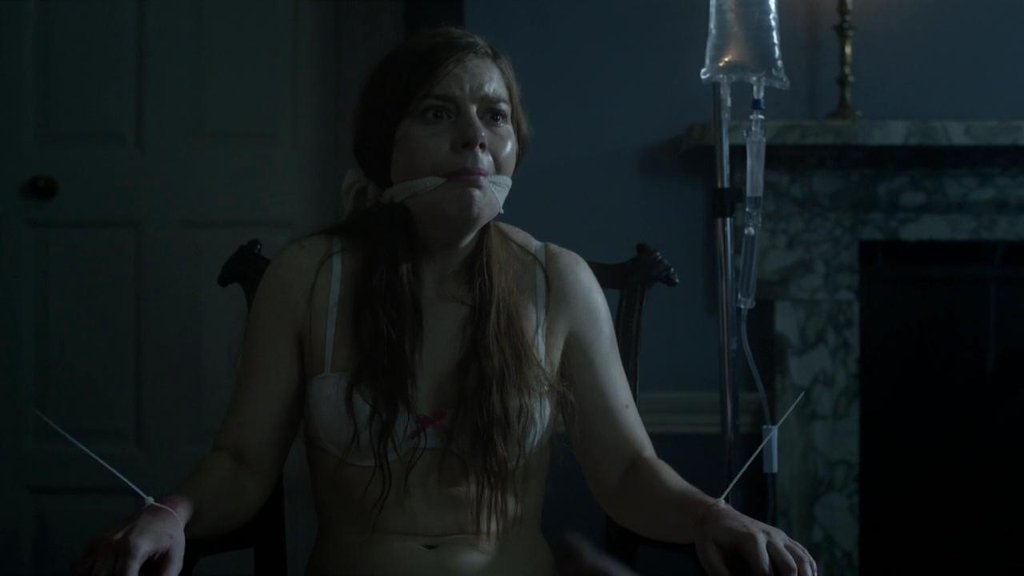 Mischief.
But wait, there's more!
To match the hammer horror tone of this final episode of series one, illustrator and visual artist Graham Humphreys (most famously known for his work on film posters – including the well loved poster for the British release of The Evil Dead) was hired to produce a classically themed poster.
If I wasn't able to paint a picture of the tone of this episode, you will after seeing this: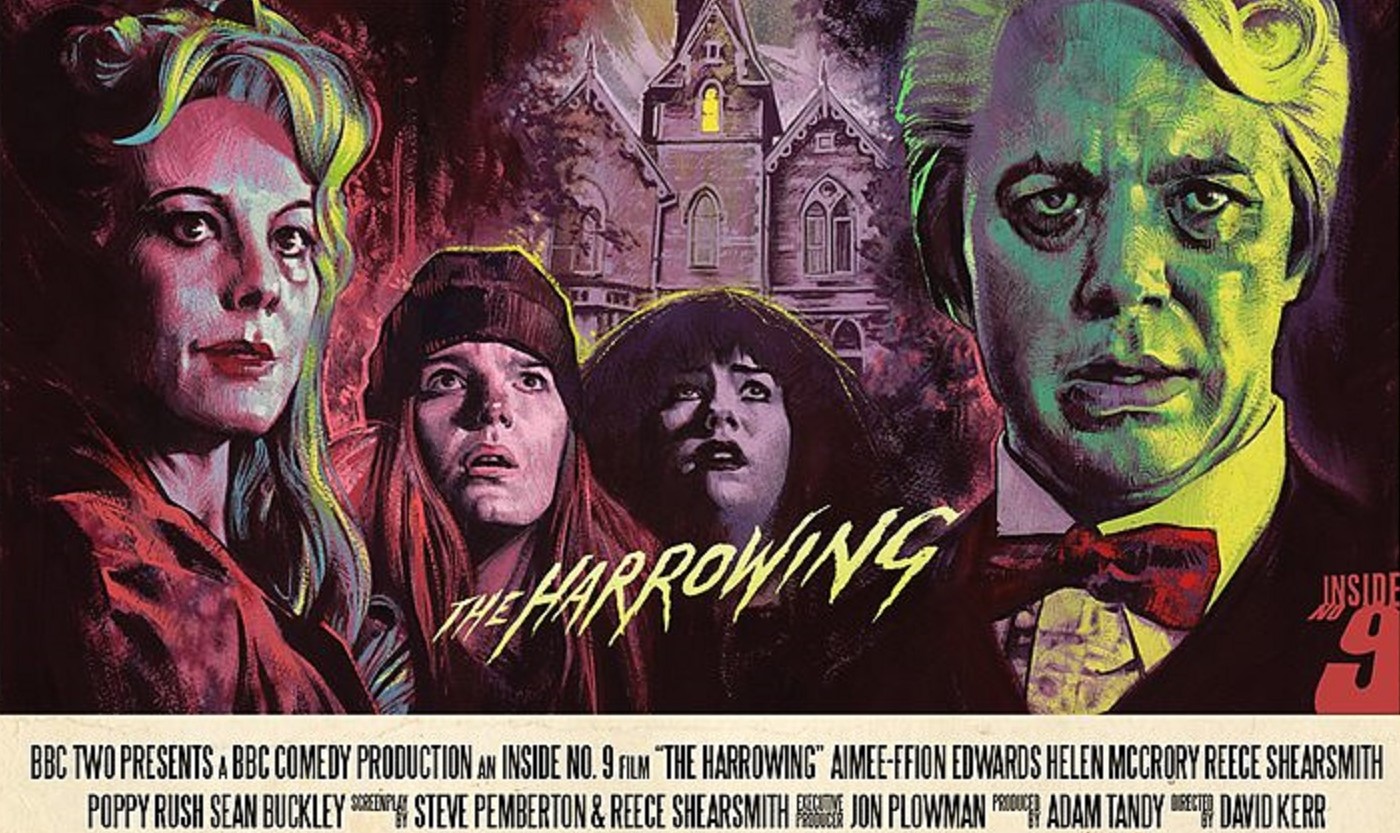 Yours, A P Tyler